The Legends of Horror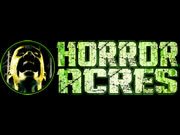 The Legends are back! What would Halloween be without the gruesome foursome? Freddy, Michael, Jason and Leatherface are together again to invade your nightmares. They might just give you a hand an arm! The twisted minds have created even New larger than life SAW traps. How well can you play the game? The Legends of Horror. Which Legend will give you your final scream?
Latest Reviews
There are no reviews for this listing yet!