Haunted Mazes By State
Why knew that getting lost could ever be so much frightful fun? At HauntedMazes.com, we've made finding one of the most acclaimed and popular events for Halloween in your neck of the woods as easy as possible with an exhaustively-researched and constantly-updated database covering the whole of the United States, state-by-state, town-by-town. So if you and your friends or family have the intestinal fortitude to venture into a dark, sinister labyrinth populated with who-knows-what in hopes of possibly making it out alive, HauntedMazes.com is the place to find one that suits you.
Attractions By State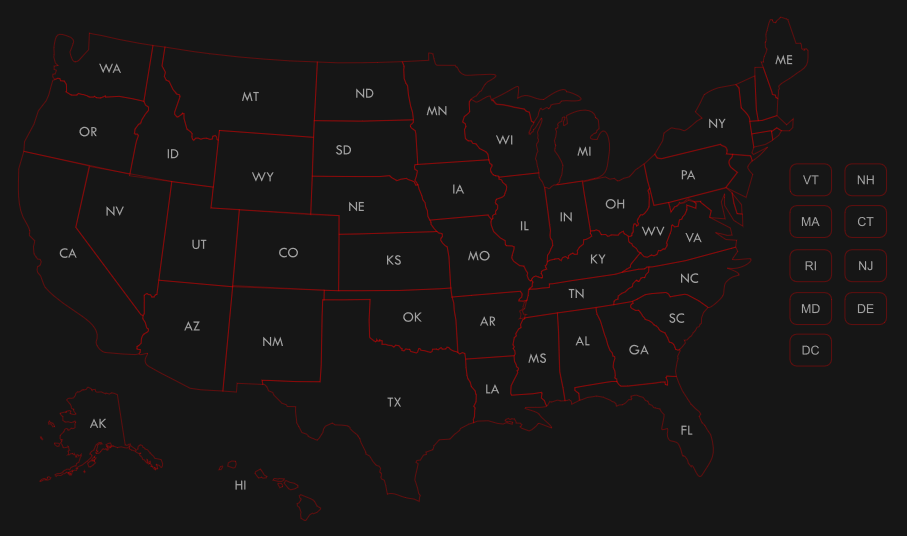 Haunted mazes can take on many forms- corn mazes situated on dark and foreboding farmland and stocked with all manner of ghouls, creatures, and killers are especially popular with Halloween thrill-seekers, but there are also many innovative takes on this concept that involve anything from plywood to bales of hay to abandoned automobiles, but the thing they all hold steadfastly in common it providing those who venture into their depths a frightfully good time while doing so. So, if you fancy a blood-curdling jaunt through a haunted network of bewildering and dimly-lit pathways while besieged by the constant threat of decapitation this fall season, HauntedMazes.com is the only way to find the best of the best in malevolent mazes within your area.
Attractions By Province